13th - 15th June 2023, Amsterdam
Join us In-Person or Online
2 DAYS CONFERENCE + 1 DAY WORKSHOP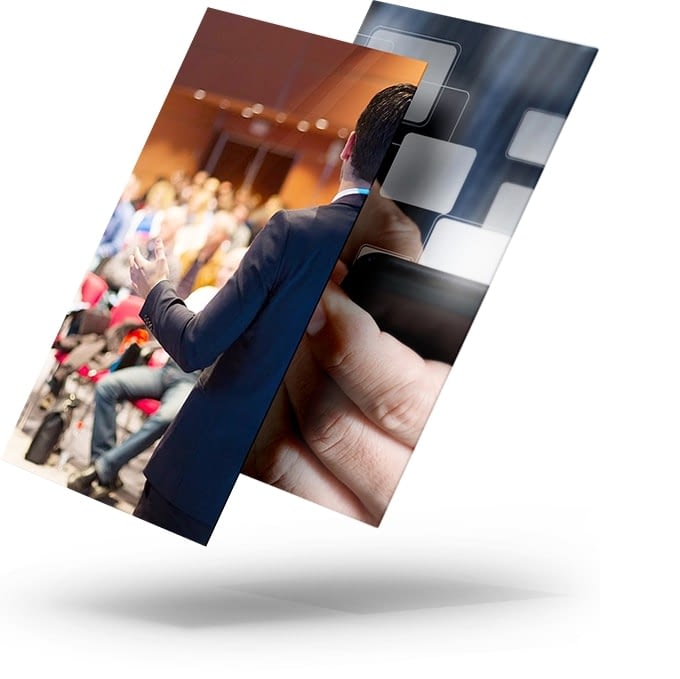 We are excited to inviting you at our upcoming 7th Annual Global Pharmacovigilance Summit  that will be held in Amsterdam this coming June 2023. The summit is designed for professionals from pharma industry to keep up to date with new trends, requirements and regulations.
Participants can explore a broad range of current and future trends via the round table discussion and interactive panel discussion, case studies etc. The summit is a strategic platform which is designed for information exchange and networking with top experts from all across the globe.
We will be looking forward to meeting you at our event!
Members of board, C-level, Senior Vice Presidents, Vice Presidents, Directors, QPPVs, and Heads of departments from pharmaceutical industry / industries involved in:
Pharmacovigilance
Drug Safety
Safety & Risk Management
Signal Detection
Benefit-Risk Assessment
Safety Evaluation
Regulatory Affairs,
Safety Surveillance
QPPV
Pharmacovigilance Operations
PV Inspection and Audit Readiness
Patient Support Programs
Market Research Programs
Clinical Safety 
Medical Safety
Medical Information 
Pharmacoepidemiology
PV Governance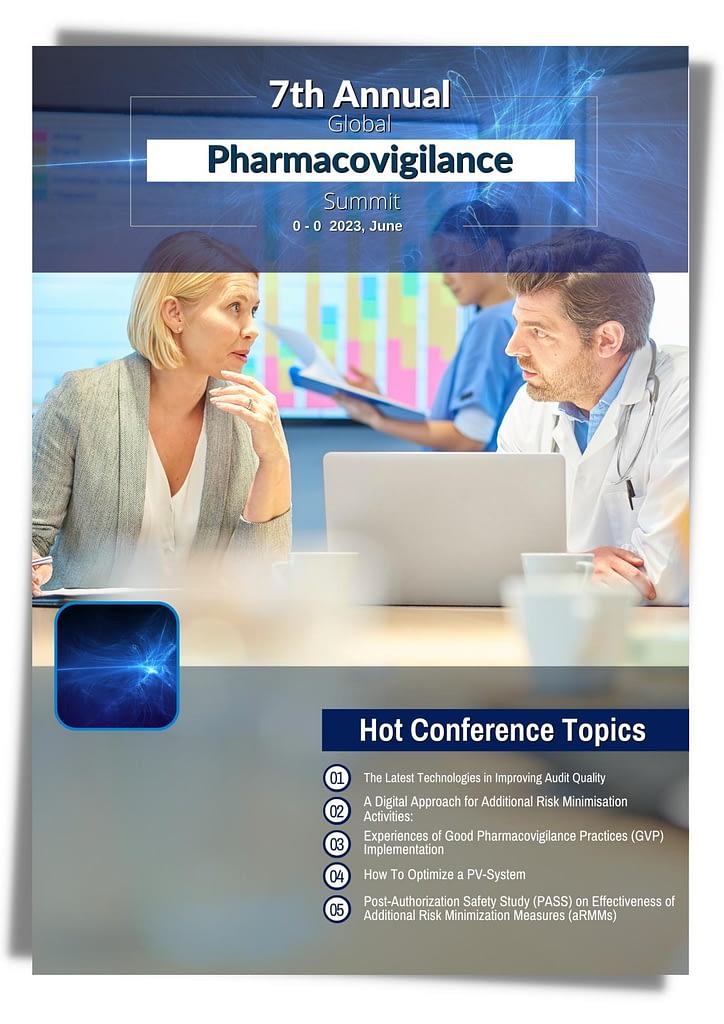 The Latest Technologies in Improving Audit Quality

A Digital Approach for Additional Risk Minimisation Activities

Experiences of Good Pharmacovigilance Practices (GVP) Implementation

How to optimize a PV-System

Post-Authorisation Safety Study (PASS) on Effectiveness of Additional Risk Minimization Measures (aRMMs)
Some Of Our Previous Keynote Speakers
"get inspired from the world's leading experts"
Jens-Ulrich Stegmann
SVP, Head Clinical Safety and Pharmacovigilance GSK | EU-QPPV for GSK and ViiV Healthcare
Mircea CIUCA
Global Therapeutic Area Head - Global Clinical Safety and Pharmacovigilance
Raj Bhogal
Senior Director, R&D Audits & Inspections at Jazz Pharmaceuticals
Sumit MUNJAL
Vice President, EU QPPV
Magnus Nord
Vice President, Global Patient Safety BioPharma at AstraZeneca; Professor.
Fabio De Gregorio
Vice President, Head of Drug Safety Europe, UK QPPV at Shionogi Europe
Klaudija Marijanovic Barac
Sr. Director, EU&UK QPPV deputy & Head PSUR and RMP Unit; Medicines for Europe - PV WG Co-Chair


Patrick M. Caubel
Chief Safety Officer
Share 3 of your Main Challenges
and Receive 20% off Discount!
ProPharma Group is an industry leader providing life science consulting, medical information, pharmacovigilance, and regulatory affairs services to the pharmaceutical, biotechnology, and medical device industries.
We enable clients to deliver their products to patients in the most safe, compliant, and timely manner possible. Backed by years of experience, our highly trained team understands the needs companies have in this heavily regulated environment. ProPharma Group's experts custom tailor solutions for each of our clients based upon their unique needs and goals.
By creating an integrated compliance solution, ProPharma Group is your global, single source for the insights and services needed to maintain the highest level of value and patient safety throughout the product lifecycle. We are headquartered in Overland Park, Kansas with offices across the country, and around the world.
MS Pharm is a company established by experienced experts with a view to setting the standards and providing the highest level of services.  It enjoys extensive experience in pharmacovigilance and its own team of experienced reviewers and experts (physicians, pharmacists) – many of them gained their knowledge working for many years in global pharmaceutical companies. The MS Pharm experience comes also from a series of audits and inspections carried out in the company.
MS Pharm domain is the monitoring of medical literature in terms of pharmacovigilance and local pharmacovigilance support in Europe, CIS, Middle and Far East countries (eg. Vietnam) based on knowledge of local national pharmacovigilance requirements in individual countries – we work with local experts in pharmacovigilance.
The top quality of our processes, quality management system and their compliance with GVP requirements are confirmed by the Certificate of compliance obtained for the second time in 2020 after the independent audit.
We are focused on local medical literature monitoring and local pharmacovigilance services across the Europe and CIS countries.
Our advantages are:
extensive experience (collectively, over 300 years of experience in pharmacovigilance)
own team of local reviewers and experts (physicians, pharmacists)
knowledge of local pharmacovigilance requirements
regular quality control of all processes
own validated tools that allow to automate the processes
Our goal is to become a leader in medical literature monitoring and set standards in this area. We aim to be a partner you can rely on.
DrugCard is a cost-effective full-regulatory compliant software designed to automate medical literature monitoring for drug safety departments.

With DrugCard, pharmacovigilance professionals can make important decisions without deep dive into a routine. As our software provides automated weekly medical literature screening, storing, and analyzing safety information following GVP requirements. So, with DrugCard, you will have no deficiency on audits and inspections.

– automated local MLM in more than 100 languages
– access journals which not included in international databases, including printed publications
– stay up to date with daily email notifications
– unbreakable IT infrastructure that is designed by industry leaders and certified by SOC type 2/3 and ISO/IEC 27001:2013
– automated reports and records about all your GVP activity

DrugCard replaces the manual reading of journals by PV specialists, reducing the dependence on human resources and the cost of drug safety activities. Typically, DrugCard implementation takes only one week, so you could start saving money on PV activities instantly.
DrugCrads organizing giveaway of the famous Ukrainian postal stamp "Russian warship go… " at the event to support the Ukrainian people.
Sponsors & Exhibitors are Welcome
Sponsorship opportunities
If you are looking to build awareness of your brand in the pharma industry, it doesn't get bigger than the "7th Annual  Global Pharmacovigilance Summit" that will be held in Amsterdam this coming June.
Marxo Smith Events sponsorship opportunities provide your organisation with substantial international exposure, increasing visibility of your brand and your networking capacity. We have a sponsorship package suitable for you, no matter how big or small your budget..
Download the program to see how you can get involved.
Request The Event Brochure
Previous Venue:

Steigenberger Hotel
Steigenberger Airport Hotel Amsterdam